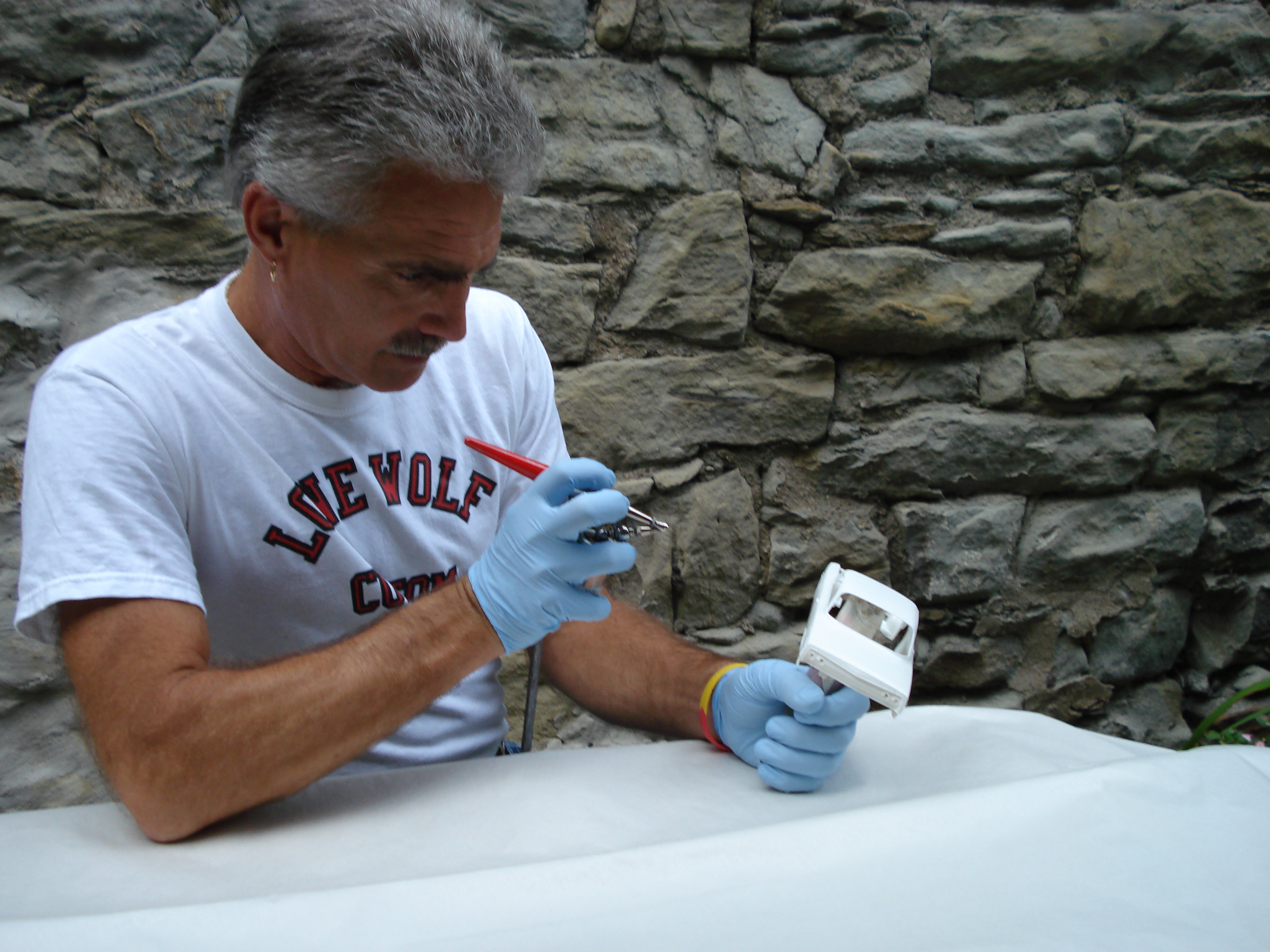 Hi! Welcome to the Old Man's web site. My name is Donn Yost.
A few years ago, a friend dared me to build a few model cars and attend a show/contest with him. I had not built a model car in twenty four years. I told him flat out," No!" After a month's worth of harassment, I finally agreed. I built 6 cars and attended the show with him. Much to my suprise, I did very well. My buddy's only comment : "Told you so." Model car fever had struck and I've had it ever since! To this day, I don't know whether to kiss him or kill him for getting me back into it. I know my ex-wife's feelings on the subject. I started building and painting model cars at age six and continued on up until I turned eighteen. I then turned my attention to model railroading. Having spent the last 24 years airbrushing and weathering HO scale buildings, rolling stock, and scenery, I find painting 1/25th scale car models to be a welcome relief. I find it to be much easier and far less stressful, knowing that I am not alone, that there are quite a few other anal retentive car modeling psychotics like myself out there. Scary! Isn't it? Foolish me, I thought train junkies were the real whack jobs!
With over 400 show awards won within the past three years, on both the East and West coast, I feel qualified to now offer my services to others.

Have trouble painting that dream model? Experience and skill level a bit shy of the mark? I can help you. Air brushing model cars is my specialty. I am offering a full array of custom colors, detailing, decaling, bare metal foiling, and much more. I can paint and complete the body, and you build the kit. From the simplest box stock to the finest replicas of 1:1 super stock drag racing cars, street rods, slammers, factory stock, etc, my only limitation is your imagination.Together we can build your master piece . If collecting show quality models is your forte, I have quite a few buildups for sale.

Please contact me for pricing information, questions, or comments. Also, please take a moment to browse through the pictures, and leave comments in the guestbook.
Thank you for your time.
The Old Man
Please sign the guestbook: